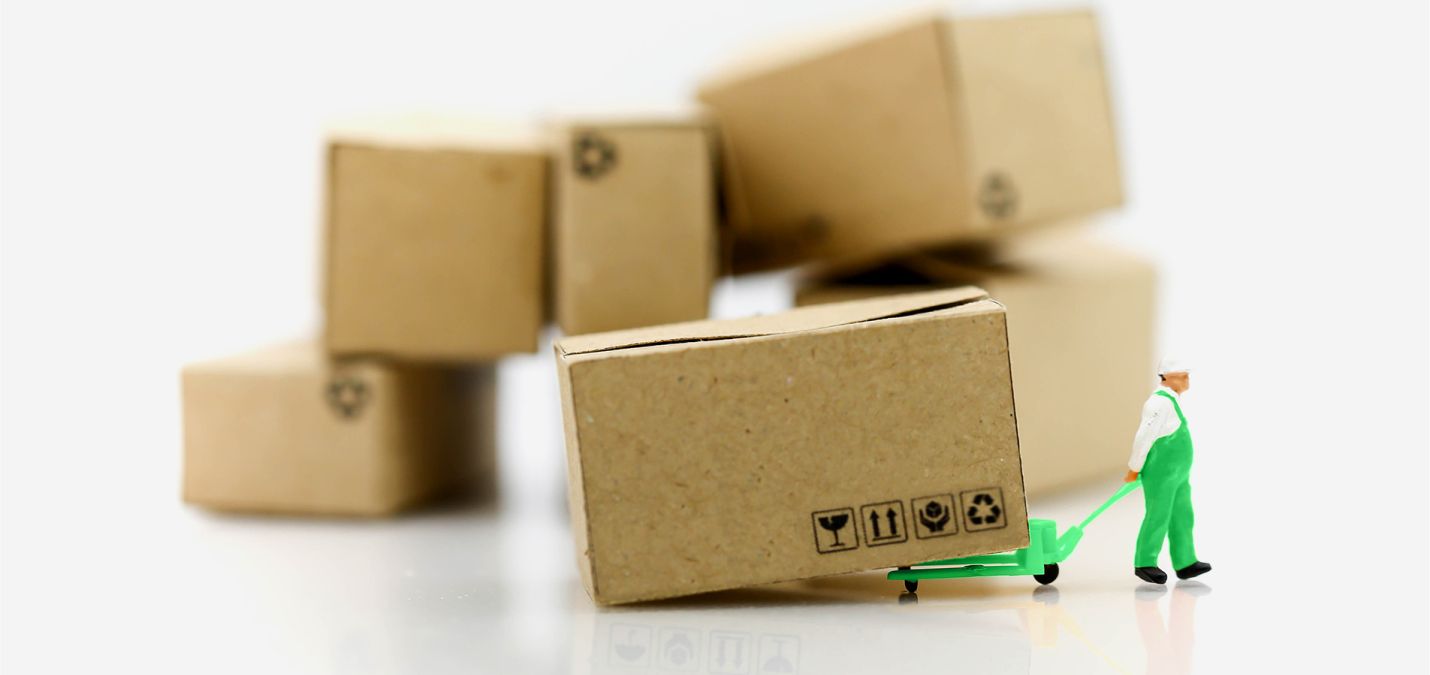 What do the symbols on the packaging tell us?
We meet them every day, but we usually don't pay much attention. If we see them, we do not always read the message they contain correctly. What do the graphic symbols on the product labels mean?
There are many small stamps presented on almost every label. Some suggest how to handle empty packaging, others inform about the health effects of the substances they are made of. Some relate to the product, which was inside. Some remind us of almost obvious things, so you can easily skip them.
There are many pictograms of this type, and new ones are still being created. It is impossible to master everyone, but it's worth knowing the most popular ones. In this article, we will focus on one group - the symbols that refer to the packaging itself. Instead, we will skip those that apply to the product inside.
Why is it so important to know the symbols on the packaging?
Each visit to the market equals dozens of products in various packages. We often approach the issue of waste segregation intuitively, not quite knowing how to get rid of such unwanted guests. Meanwhile, we can find the most precise directions on the packaging itself. What's more, we can learn from pictograms about threats to our health, for example. By learning this specific alphabet, we become more conscious consumers.
Here are examples of popular symbols that directly or indirectly apply to package.
1. Recyclable packaging
It is a good sign as it indicates that the packaging can gain a second life. There is only one condition - it has to go to the right bin. Well, but that's our task. Sometimes a number is placed in the field between the arrows. It means the percentage of recycled materials that the packaging contains. The name of the material used may also appear next to the symbol. Such pictogram can be found on cardboard, plastic or aluminium packaging.
2. Green point
It's a symbol that tells us nothing about how to handle packaging. We presented it as an example of a pictogram, the meaning of which is sometimes misinterpreted. The green colour and arrow motif brings to mind associations with recycling. Meanwhile, such a symbol is a PR element, that helps inform consumers that the manufacturer co-finances the waste recovery and processing system. The Green Dot is a stamp that we often find on the packaging. It is a registered symbol used in as many as 170 countries!
3. Aluminium

There should be no problem with interpretation for this symbol. The pictogram informs us that the packaging was made of aluminium - a raw material that is 100% recyclable. Recycled aluminium does not lose quality, so this type of packaging can be recycled many times. Such stamps can most often be found on cans, sometimes also on food film.
4. Markings defining the type of plastic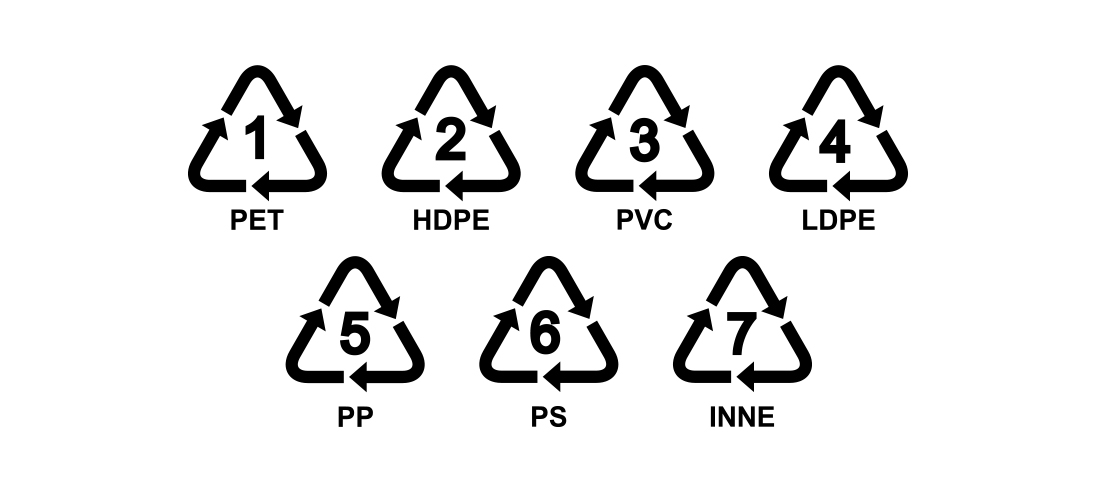 These inconspicuous pictograms are not just about recycling packaging. They are also carriers of information essential for our health. Representatives of the series above can be found on plastic packaging, and the number inside indicates the type of material we are dealing with:
1) PET packaging - disposable bottles and packaging are made of such plastic.
2) HDPE packaging - made of plastic that is safe for our health. You can reuse them.
3) PVC packaging - the type of plastic used to make the film is used here.
4) LDPE packaging - is a plastic used to make food packaging. It should be safe.
5) PP packaging - can be reused. The plastic used here is considered safe.
6) PS packaging - for this plastic it is advised to avoid contact with food.
7) OTHER packaging - this is the most diverse group as there are both safe packaging made of Tritan (it is often made into ecological bottles), but also plastics with toxic properties. So let's check with the manufacturer.

A complete list indicating the type of material used, which has almost 100 items, can be found here.
You can read more about the types of plastic here.
5. Symbol of reuse

The packaging with the two arrows pointing in opposite directions is suitable for reuse. Such symbols can be found, among others, on glass bottles.
6. Biodegradable packaging

A symbol that indicates that we are dealing with fully ecological packaging, because it is biodegradable. It means that the packaging is suitable for composting with organic waste and that no harmful substances will be released during decomposition. The German Institute for Standardization (DIN CERTCO) or TUV Austria guarantees that it grants the right to use such a pictogram. It is worth noting that only a symbol with a unique number is authentic. Sometimes companies use a badge without a certificate number, which means they don't have permission to do so.
7. Keep clean

The truth is this pictogram should not exist. Almost everyone knows that packaging should be thrown in the bin (and the right one). Unfortunately, practice shows that not everyone follows these rules. Can a barely visible badge promoting good habits change the habits of people who are not on the road with ecology? You can doubt the effectiveness of such a message, although you certainly have to try.

About company
Silbo – packaging production experts with 20 years of experience in the industry. We support environmental protection on many levels, for example with creating new, biocompostable standards in the field of packaging production. These are the main values on which the activity of SILBO is based: focusing on innovation, ecology and quality issues.